doxs! documentaries for children and youth
21th edition, november 7-13, 2022
THE BEST IS YET TO COME.
The upcoming edition presents creative European documentaries for children and adolescents. Apart from the films in competition (GROSSE KLAPPE), the festival includes programme for preschoolers, special screenings and experimental documentaries.
The festival is dedicated to any kind of young school audiences. The pupils do not only attend the screenings but also discuss the films they have just seen with directors and film experts. The international films are subtitled and dubbed if necessary.
The programme in the cinema will be accompanied by an online offer for schools. All screenings, whether on-screen or digital, can be used free of charge, but as always, registration is required in advance.
Festival attendence
Please contact Samina Gul () for any type of festival accreditation.
About doxs!
doxs! is the oldest German film festival exclusively presenting documentaries for children and adolescents. The international film programme is part of the well known documentary festival "Duisburger Filmwoche". Each screening is accompanied by a moderated Q&A. The entry to all screenings is free for accredited festival guests and pupils.
doxs! works in various fields of media education and constantly develops new pilot-projects which set pace and break new ground:
doxs! kino wants to reach the lifeblood of its young audience. With topics that are close to their lives and the society they live in and with innovative types of storytelling that are different to what we know from television. Documentaries are a valuable guidepost through the world and its media substantiveness.
doxs! schule is doing intensive year round film education and media competence work in schools with documentaries from the festival programme.
doxs! on tour is on the move with a tour programme visiting festivals in Germany and its bordering countries.
The awards
GROSSE KLAPPE
The award acknowledges European films promoting an aesthetic approach to documentary culture and the political consciousness of children and adolescents. On the occasion of the festival's 10th anniversary doxs! celebrated the award's premiere in 2011. The "GROSSE KLAPPE" is endowed with 5.000 Euro by the Federal Agency for Civic Education. A youth jury selects the winner of the competition.
ECFA Documentary Award
The in 2016 newly established "ECFA Documentary Award" promotes aesthetically and formally extraordinary documentaries that are aimed at the age group of 6 to 12 year olds. Given by the European Children's Film Association, which is Europe's biggest network for children and youth films, the prize will be handed over during the festival's award ceremony in Duisburg. An expert jury consisting of international ECFA members decides on the competition's winner.
Former award winners:
2021:
GROSSE KLAPPE:


"Dans le silence d'un mer abyssal" (BE 2021) directed by Juliette Klinke.
2020:
GROSSE KLAPPE:


"The Circle" (UK 2019) directed Lanre Malaolu (UK 2019)
Special mention for "M E Z E R Y / S p a c e s" directed by Nora Štrbová (CZ 2020)
ECFA DOCUMENTARY AWARD: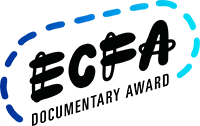 "CHAMP" directed by Cassandra Offenberg (NL 2019)
2019:
GROSSE KLAPPE:


"Spolu sami" (CZ 2018) directed by Diana Cam Van Nguyen (CZ 2018)
Special mention for "Elsa In-Between" directed by Katharina Pethke und Christoph Rohrscheidt (DE 2019)
ECFA DOCUMENTARY AWARD: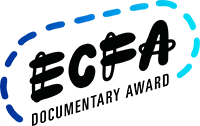 "CHAMP" directed by Cassandra Offenberg (NL 2019)
BEST FOREIGN LANGUAGE DOCUMENTARY:
"The Gods of Molenbeek – Aatos and the world" directed by Reetta Huhtanen (FI/BE/DE 2019)
2018:
"Obon" directed by André Hörmann and Anna "Samo" Bergmann (DE 2018)


Special mention for "Operation Jane Walk" directed by Leonhard Müllner and Robin Klengel (AT 2018)
"Apollo Javakheti" directed by Bakar Cherkezishivili (GE 2017)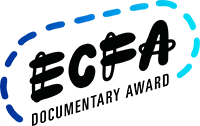 2017:
"Joe Boots" directed by Florian Baron (DE 2017)


Special mention for "The Rabbit Hunt" by Patrick Bresnan (US, HU 2017)
"Det trygge Huset / The Shelter" by Robin Jensen (NO 2016)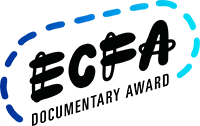 2016:
"Black Sheep" directed by Christian Cerami (GB 2015)


Special mention for "Ein Aus Weg" by Simon Steinhorst and Hannah Lotte Stragholz (DE 2016)
"Dans for livet / Dancing for you" (NO 2015)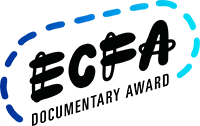 2015:
"Jeg er Kuba / I am Kuba" (NO/DE/PL 2014) directed by Åse Svenheim Drivenes


Special mention for "Gleichgewicht / Keeping Balance" (AT 2015) by Bernhard Wenger
2014:
"How do you like my hair?" (NO 2013) directed by Emilie Blichfeldt


Special mention for "Nieuw / New" (NL 2014) directed by Eefje Blankevoort
2013:
"Krokodile ohne Sattel / Crocodiles Without Saddles" (DE 2012) directed by Britta Wandaogo


Special mention for "Delete" (NL 2012) directed by Janetta Ubbels
2012:
"Der Vorführer / Number One Rakib Khan" (DE 2012) directed by Shaheen Dill-Riaz

2011:
"Solo andata, il viaggo di un Tuareg / One Way, a Tuareg Journey" (IT 2010) directed by Fabio Caramaschi